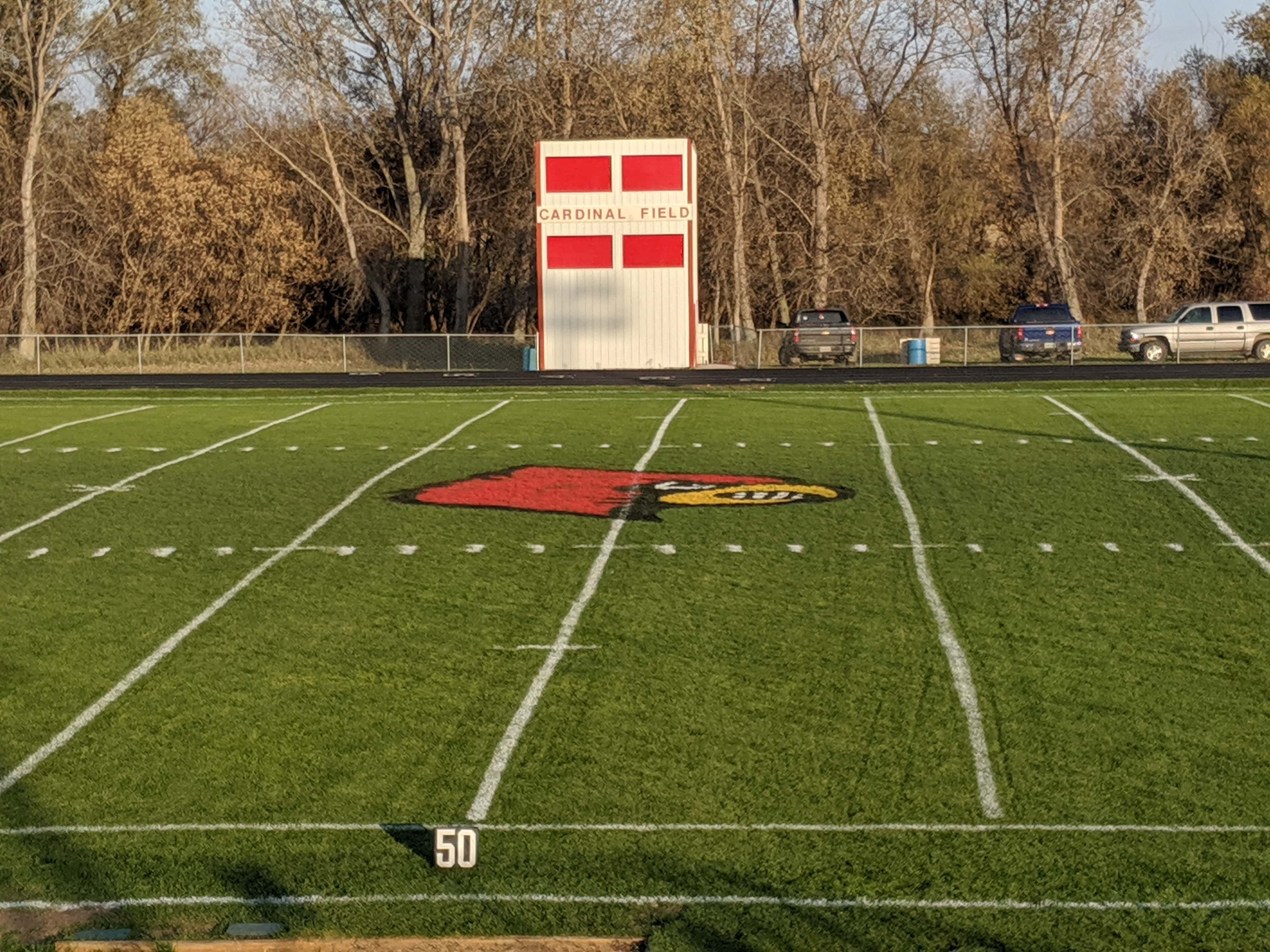 WATERTOWN, S.D. (GoWatertown.net) — The Deuel Cardinals head to Tyndall this Friday night to face the Bon Homme Cavaliers in the semifinal round of the 9AA playoffs.
The Cardinals defense has been solid this post season, with a shutout of Florence/Henry and only allowing Baltic to score 20.  Coach Dusty Hourigan says the D has been lights out:
Speaking of the Cardinal offense that has scored 89 points in the two postseason games:
Deuel will face a Bon Homme team that has scored 109 points in the post season and has two shutouts.  Coach Hourigan says the Cavaliers are a fast team:
Game time set for 7 p.m. and will be broadcast on New Country KS93 and GoWatertown.net.
Winner will face either Viborg-Hurley or #5 Lemmon/McIntosh in the 9AA Championship on November 14th at 1:45 p.m.
(Brent Nathaniel, Watertown Radio Sports)
Full interview with Dusty Hourigan below: