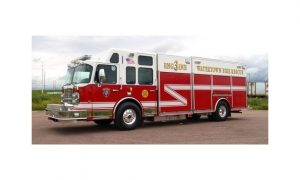 October 9, 2019
Mike Tanner
KWAT Radio News
WATERTOWN, S.D.—An agreement was finalized by the Watertown City Council this week for Watertown Fire Rescue to provide fire protection and ambulance services to fourteen townships and four towns in Codington County.
Assistant Fire Chief Don Rowland…..
This is "new revenue" for the department….
Townships covered under the agreement are Dexter, Eden, Elmira, Fuller, Graceland, Henry, Kampeska, Kranzburg, Lake, Pelican, Phipps, Rauville, Richland and Sheridan.
Towns covered are Henry, Florence, Kranzburg and Wallace.