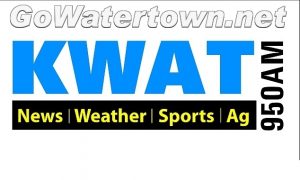 October 8, 2019
Mike Tanner
KWAT Radio News
WATERTOWN, S.D.—Codington County will seek to be part of a presidential disaster declaration due to damage from heavy September rain.
Jim Sutton is the county's emergency manager…..
Sutton says the damage to one county highway is pretty severe….
Requests for federal help from flooding this time of year are pretty much unheard of….
If the disaster declaration is approved, the federal government would pay for 75-percent of the repair bills. The state would cover ten-percent.