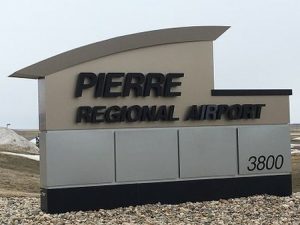 August 14, 2019
PIERRE, S.D.–Since SkyWest, flying as United Express, took over commercial air service at the Pierre Regional Airport in April, boardings have steadily been going up.
Pierre city commissioner Jamie Huizenga says reliable service has been restored and people are using it….
Currently, Pierre and Watertown share a daily flight to and from the Denver International Airport. That will change Sepember 2nd when Watertown drops the shared flight going west to add a direct flight going east to Chicago.
Watertown's airport boarded nearly 1,600 passengers last month.