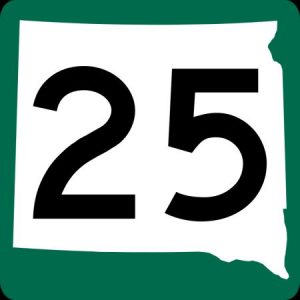 August 14, 2019
Mike Tanner
KWAT Radio News
WEBSTER, S.D.–Three people were injured Tuesday morning in a four vehicle accident seven miles south of Webster on Highway 25.
The South Dakota Highway Patrol says the crash started when a pickup that was southbound attempted to pass a slower moving vehicle in a no passing zone.
The pickup collided head on with a northbound Honda Civic.
The pickup became disabled, blocking both lanes. Shortly after that, a southbound Chevy Impala drove into the same area, striking the pickup.
The Impala rolled several times before coming to a stop in the southbound lane. That's where it was struck by a southbound KIA, which rolled several times before entering the east ditch.
The driver of the KIA suffered serious injuries and was taken to Sanford Hospital in Webster.
The driver of the pickup was not injured, while the drivers of the other two vehicles had minor injuries.
Charges against the pickup driver are pending.
The crash was reported just before 6:00 a.m. Heavy fog played a factor in the accidents. The names of those involved were not released.