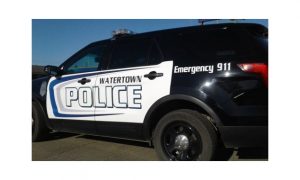 July 11, 2019
WATERTOWN, S.D.–Watertown police can use some help in identifying who was responsible for stealing two vehicles in the city during the early morning hours yesterday.
Police say a blue Buick LeSabre was stolen from the 10 block of 6th Avenue Southeast, and was later found in the 100 block of 7th Street Southeast.
The second vehicle, a white Toyota RAV 4, was stolen from the 100 block of 6th Street Northeast and was recovered near the Anza Soccer Complex on 17th Street Southeast.
Police say it's another reminder to remove keys from your vehicles and to keep them locked up.
Anyone with information on these crimes can contact Watertown police at 882-6217.