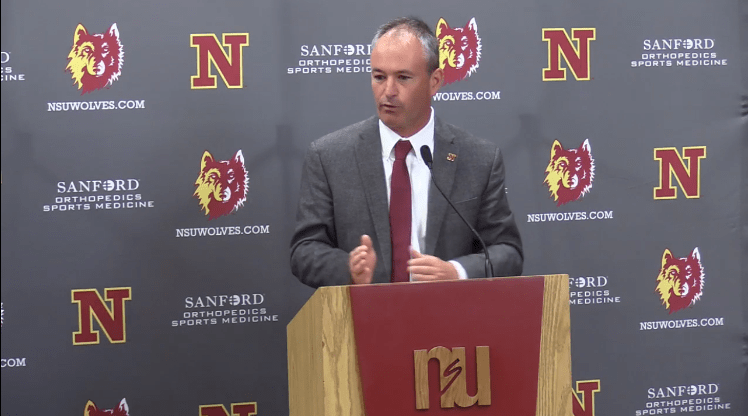 ABERDEEN, S.D. (GoWatertown.net) — Saul Phillips was announced as the 22nd head men's basketball coach in Northern State University program history on Tuesday.  Phillips replaces Paul Sather who was announced as the new men's coach at North Dakota on May 30th.
Josh Moon, Director of Athletics at Northern State University, talks about Phillips resume:
Moon talks about what NSU was looking for in its next coach:
Phillips will look to continue the strong tradition of Northern State basketball, as the Wolves have won back-to-back NSIC Conference Championships and are the NCAA Division II National Attendance leaders for the last 11 seasons, averaging well over 3,000 fans per game.  He talks about that tradition:
Phillips talks about his coaching philosophy:
Phillips says he is excited for the challenge:
Phillips is just the sixth head coach for the Wolves since 1946.
(Brent Nathaniel, Watertown Radio Sports.  Audio & photo courtesy of Northern State University Athletics)