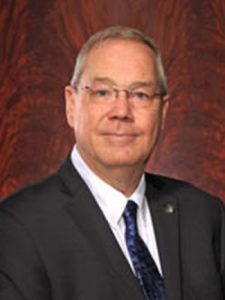 May 22, 2019
HURON, S.D.–Dallas Tonsager, the chairman of the Farm Credit Administration since 2016 died Tuesday after a battle with lymphoma.
Tonsager earlier served as an undersecretary for rural development at USDA.
He was 64.
Tonsager lived in Huron when he was named by President Bill Clinton to be USDA's state director for rural development in South Dakota, a job he held until Clinton left office in 2001. He served two terms as president of the South Dakota Farmers Union from 1988 to 1993, and from 2002 to 2004, he was the executive director of the South Dakota Value-Added Agriculture Development Center in Huron.
Tonsager grew up on a dairy farm near Oldham, was a graduate of South Dakota State, and was long active in rural development.
His family plans to host a funeral service in South Dakota and a memorial service in Washington.