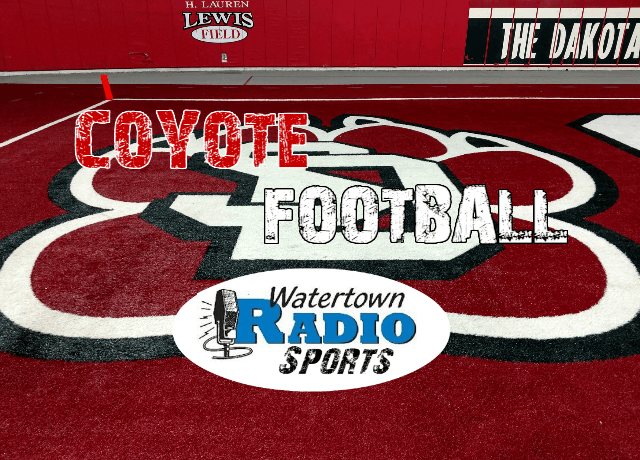 VERMILLION, S.D. (GoWatertown.net) — South Dakota has released their 2019 football schedule.
The season kicks off August 31st at home vs Montana. Highlights for the season include traveling to Oklahoma September 7th.  D-Days will be held October 5th vs Indiana State.  The Yotes will head to the Fargodome November 16th for a date with the Bison and wrap up the year at home vs South Dakota State on November 23rd.
Catch Coyote football this year on 1480 KSDR-AM.
August
31 – vs Montana
September
7 – at Oklahoma
14 – vs Houston Baptist
21 – at Northern Colorado
October
5 – Indiana State
12 – at Missouri State
19 – at Northern Iowa
vs Southern Illinois
November
2 – at Western Illinois
9 – vs Younstown State
16 – at North Dakota State
23 – vs South Dakota State