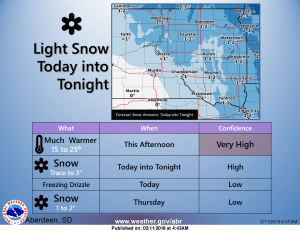 February 11, 2019
Mike Tanner
KWAT Radio News
ABERDEEN, S.D.–More light snow is expected in the region today. National Weather Service forecaster Kari Fleegel says it'll be light snow–about an inch or two….
Fleegel says we could see more light snow on Thursday…
Watertown's snowfall total for the entire winter currently stands at 36.2 inches, with a current snow depth of 19 inches.