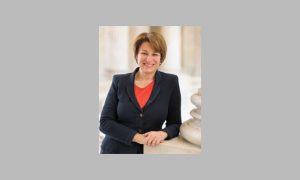 February 11, 2019
MINNEAPOLIS, Minn.–Senator Amy Klobuchar is running for president in 2020. The 58-year-old Minnesota Democrat made the announcement today in front of hundreds of supporters at Boom Island in Minneapolis.
Klobuchar says she wants to focus on an optimistic agenda for the country…
Klobuchar is in her third six-year term as U-S Senator and was formerly a prosecutor and a corporate attorney.