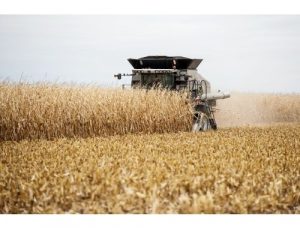 December 13, 2018
WASHINGTON, D.C.–A new U.S. Farm Bill is just a presidential signature away from becoming law.
The U.S. House on Wednesday passed the bill on a vote of 369-47. The Senate passed the bill a day earlier by an 87-13 margin.
South Dakota Congresswoman and governor-elect Kristi Noem said the bill, "maintains strop crop insurance and livestock disaster programs and makes improvements to the commodity title."
The bill changes industrial hemp to an agricultural product instead of a controlled substance like marijuana, and it does not include changes in work requirements for food stamp recipients.
U.S. Agriculture Secretary Sonny Perdue and Minnesota Representative Collin Peterson, the ranking Democrat on the House Agriculture Committee, are both urging President Trump to sign the bill into law quickly.
North Dakota U.S. Senator John Hoeven noted it's the first time since 1990 that a new Farm Bill has been passed by Congress before the end of the calendar year.