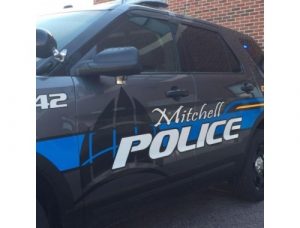 MITCHELL, S.D. (AP) – Police say they've arrested a man armed with a knife who threatened officers and a woman in Mitchell.
Authorities say 40-year-old Jose Sanchez entered the police department building Monday afternoon and threatened three police officers in the lobby and a woman who tried to calm him.
Officers drew their guns, used a stun gun on Sanchez and he was taken into custody and placed on a mental health hold in the Davison County Jail.