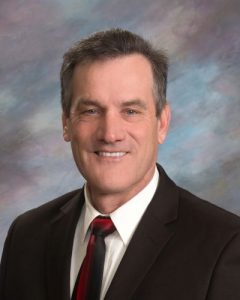 November 8, 2018
Mike Tanner
KWAT Radio News
SIOUX FALLS, S.D.–South Dakota Governor-elect Kristi Noem takes office in early January, and Larry Rhoden will join her.
The rancher from Union Center was tabbed by Noem earlier this year to be her lieutenant governor on the gubernatorial ticket.
Rhoden, speaking at an election night victory party in Sioux Falls Tuesday night, says he's gotten to know his new boss pretty well over the years…
Rhoden says it was an easy choice to join the ticket when Noem asked….
Rhoden has been both a Representative and Senator in the South Dakota Legislature, including time spent as House Majority Whip.