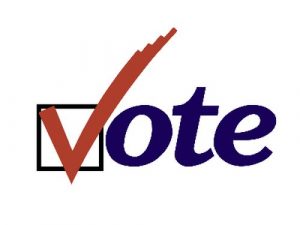 November 7, 2018
Mike Tanner
KWAT Radio News
PIERRE, S.D.–South Dakota voters made history Tuesday by electing the first woman to the governor's office.
Congresswoman Kristi Noem is now Governor-elect Noem after defeating Democrat Billie Sutton.
Replacing Noem in Congress will be current Governor Dennis Daugaard's chief of staff, Dusty Johnson.
In local legislative races, Hugh Bartels, Nancy York, Fred Deutsch and John Mills were elected to seats in the South Dakota House of Representatives, while Brock Greenfield, John Wiik and Lee Schoenbeck picked up State Senate seats.
Incumbents won two Codington County Board of Commissioners seats Tuesday. Lee Gabel defeated Ray Johnson and Brenda Hanten was a winner over Ken Larson.
Find results of all races by clicking here: http://electionresults.sd.gov/