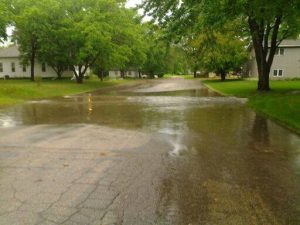 June 12, 2018
WATERTOWN, S.D.–Watertown experienced some minor street flooding Monday as very heavy rain swept through the area.
More than an inch and a half of rain fell in a one hour period Monday morning, and it added up to a record rainfall amount for June 11th in Watertown….
National Weather Service forecaster Amy Parkin says after all that rain Monday, we'll get some dry weather moving in starting today….