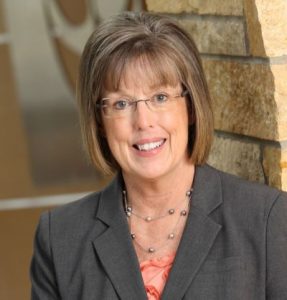 June 12, 2018
Mike Tanner
KWAT Radio News
WATERTOWN, S.D.–Seven months ago, Prairie Lakes Healthcare announced in a news release that a search process was being activated to look for a replacement for President and CEO Jill Fuller, who is retiring from that position.
Since, then, it's been all quiet as to where that search is at. So KWAT News went to Fuller to get an update…..
Fuller what makes her job attractive to others…
As for Fuller, she may be retiring from Prairie Lakes, but that doesn't necessarily mean she'll stop working altogether….
Fuller began her Prairie Lakes career in 2000 as chief nursing officer. She's been the president and CEO for the past nine years.
When Fuller is done at Prairie Lakes, she and her husband Doug will move back to their native state of North Dakota where they own a home on Lake Sakakawea.