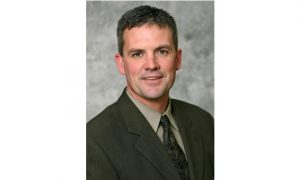 May 30, 2018
Mike Tanner
KWAT Radio News
PIERRE, S.D.—Mike Jaspers (pictured) is leaving his position as South Dakota Agriculture Department Secretary.
Jaspers is taking a job as business development director for East River Electric Power Cooperative in Madison.
Jaspers has been Ag Secretary since July 2016. He says, "serving our state's number one industry has been extremely fulfilling."
Dustin Oedekoeven will serve as interim ag secretary for the remainder of Governor's Dennis Daugaard's term in office, which ends in January 2019.
Oedekoeven also serves as South Dakota's state veterinarian.