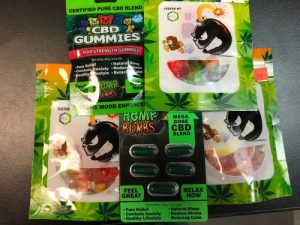 May 24, 2018
Mike Tanner
KWAT News
WATERTOWN, S.D.–Watertown police say they seized cannabidiol oil (CBD) from several businesses in Watertown that were being marketed as a legal product, when in fact, they're not.
Police say the CBD is marketed in such a way where the packaging is appealing to children.
The product, sold in various forms that include capsules and candy, contain THC, the psychoactive chemical compound found in marijuana.
Under South Dakota Codified Law, the CBD products are classified as a "controlled substance" meaning it is a felony to possess them.
Police say all businesses were cooperative with the investigation and the seizure of the CBD products by police.