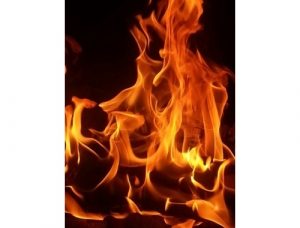 MINA, S.D. (AP) – A fire fueled by strong winds extensively damaged a grain elevator in northeast South Dakota.
The fire broke out about 11:30 a.m. Sunday in Mina. Because of 40 to 45 mph winds, smaller fires caused by blowing, burning debris were ignited in fields adjacent to the structure.
BNSF Railway was asked to stop trains from coming through the area and traffic from Highway 12 was temporarily diverted from Mina.
Glacial Lakes Energy operates an ethanol plant in Mina, but CEO Jim Seurer tells KWAT News the plant was NOT damaged by the fire….
There were no injuries in the fire. The cause is under investigation.