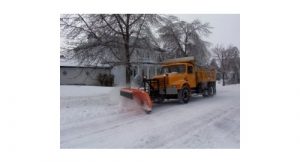 April 16, 2018
Mike Tanner
KWAT Radio News
ABERDEEN, S.D. (KWAT)–A weekend storm brought massive amounts of snow to parts of eastern South Dakota, shutting down highways and business in the process.
National Weather Service forecaster Renee Wise says snowfall amounts were all over the board…
We're now at the point of the year where our NORMAL high temperature is almost 60 degrees, but Wise says we still may not be done with snow for this spring….