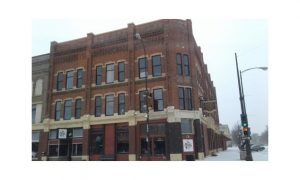 April 16, 2018
Mike Tanner
KWAT Radio News
WATERTOWN, S.D. (KWAT)–It's likely to be one of the most closely-watched decisions the Watertown City Council makes all year.
Tonight, the council will vote on whether to give the Friends of the Goss Foundation $150,000, so the non-profit can purchase the Goss Opera House.
It's an issue that has struck a nerve with some, who don't like the idea of the city getting involved in supporting a private business, despite it's now non-profit status.
But others support the donation, citing the historical value of the property, and its potential to be a hub of activity in the downtown area.
Chuck Sherman is the president of the Friends of the Goss Foundation. Here's what he told the city council two weeks ago…
Sherman says if they acquire the building, they'll continue raising money…
The Watertown Area Community Foundation has agreed to a $150,000 donation toward the purchase of the Goss, and tonight, we'll find out if the city will match that amount.
Meeting time is seven p.m. at City Hall.