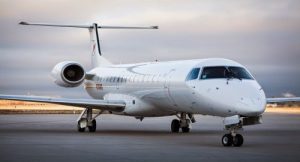 April 13, 2018
Mike Tanner
KWAT Radio News
WATERTOWN, S.D. (KWAT)—The Watertown City Council voted today in support of a plan that would send commercial flights both east and west of Watertown on the same carrier that's been serving the city since 2016.
The council voted unanimously to support a plan from Aerodynamics Incorporated (ADI) that calls for two daily flights to Minneapolis-St. Paul International Airport, and one flight a day to Denver.
Currently, Watertown air travelers have just one option; to Denver.
Mayor Sarah Caron says she's been hearing from businesses in Watertown that want flights to the Twin Cities….
Councilman Bruce Buhler likes this option too….
Because ADI's air service to Watertown is federally subsidized under the Essential Air Service program, the U.S. Department of Transportation (U.S. DOT) makes the final call.
Watertown's other option was from Boutique Airlines, but their service would come on 8 or 9 seat turbo prop planes, as opposed to ADI's 50-seat jets.
ADI's current contract with Watertown expires July 31st. The new contract the U.S. DOT chooses is a two year deal.