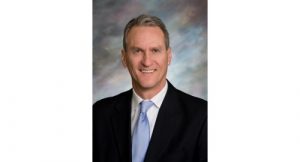 March 27, 2018
PIERRE, S.D. –South Dakota Governor Dennis Daugaard appeared in the House chamber as the 2018 legislative session was wrapped up Monday afternoon.
The Governor says he enjoyed working with legislators over the years…..
Daugaard says he took part in 22 regular sessions, and seven special sessions as a state Senator, Lieutenant Governor, and Governor.
Daugaard says citizens should be proud of their legislature….
Daugaard says a lot was accomplished by working together….
Daugaard thanked his staff and cabinet, and made special mention of Lieutenant Governor Matt Michels. Daugaard is term 
limited, and has said he is looking forward to retiring back to his home in rural Dell Rapids.