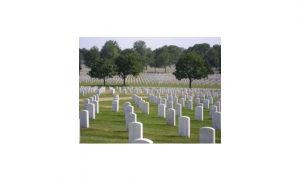 PIERRE, S.D. (AP) – The South Dakota Legislature has approved a plan to build a state veterans cemetery in Sioux Falls.
Senators voted Wednesday to send the bill to Gov. Dennis Daugaard. It would direct the state to submit a grant application to the National Cemetery Administration and build the project.
The bill would also let the state accept a land donation from the city of Sioux Falls for the project and allow for an endowment fund to pay for the construction and operation of the cemetery.
Tony Venhuizen, the governor's chief of staff, says Governor Daugaard would support the proposal as long as state budget writers come through with funding.
A group in Watertown led by former city councilman Dennis Solberg had also been attempting to build a State Veteran's Cemtery on land near City Park, but the city never committed to any funding for the project.