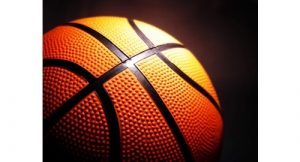 March 7, 2018
Mike Tanner
KWAT Radio News
WATERTOWN, S.D. (KWAT)—Players, coaches and fans of State Class A girl's basketball teams begin arriving in Watertown today for the state tournament, which begins tomorrow at the Civic Arena.
Thursday's opening round match ups look like this:
12:00 Noon  Belle Fourche (21-1) vs. Madison  (13-10)
1:45 p.m.      West Central  (17-5) vs. Crow Creek  (17-4)
6:00 p.m.      St. Thomas More (20-3)  vs. Vermillion (18-5)
7:45 p.m.      McCook Central/Montrose (20-2) vs. Roncalli (19-3)
The Girl's State B Basketball Tournament tips off in Aberdeen tomorrow. Here are the first round match ups there:
12:00 Noon   Faith (23-0) vs. Tripp-Delmont/Armour (20-3)
1:45 p.m.       Warner (20-3) vs. Castlewood (20-2)
6:00 p.m.       Hanson (20-3) vs. Avon (20-3)
7:45 p.m.       Sully Buttes (22-1) vs. Ethan (21-2)
Semi-final round games will be played Friday night, with state champions crowned on Saturday night.