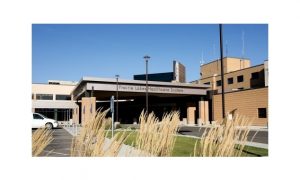 March 7, 2018
Mike Tanner
KWAT Radio News
WATERTOWN, S.D. (KWAT)—A big honor today for Prairie Lakes Hospital.
They've been named a Top 20 rural community hospital in the nation by the National Rural Health Association.
Jill Fuller is Prairie Lakes' CEO. KWAT News asked her what this award means to her……
One of the criteria looked at to determine a Top 20 hospital is cost…..
Prairie Lakes serves a ten county region in eastern South Dakota and western Minnesota, including twenty outreach clinics.
PHOTO courtesy Prairie Lakes Healthcare System