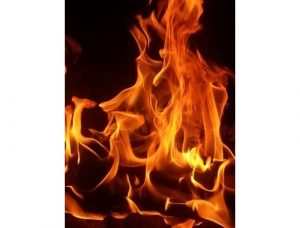 February 13, 2018
Mike Tanner
KWAT Radio News
ANDOVER, S.D. (KWAT)–Authorities have identified the person killed in an apartment fire in Day County last week, and they've also announced an arrest in the case.
Attorney General Marty Jackley says the deceased is identified as 25 year-old Tawny Rockwood of Andover.
Jackley says the investigation also led to the arrest of 36 year-old Jose Rodriguez of Aberdeen on one count of felony aggravated domestic assault.
Police have not said how the fire in Andover last Friday started. The four unit apartment building is a total loss.
The charge against Rodriguez carries up to 15 years in prison and a $30,000 fine.
The full release from the South Dakota Attorney General's office:
PIERRE, S.D. – Attorney General Marty Jackley and Day County States Attorney Danny Smeins announced today law enforcement have confirmed the identity of the deceased victim in the structure fire in Andover as Tawny Rockwood, 25, Andover.
In addition, law enforcement has arrested Jose Quinones Rodriguez, 36, Aberdeen, on one count of aggravated assault- domestic violence, class 3 felony, punishable by up to 15 years in the state penitentiary and/or $30,000 fine, from conduct prior to the fire and in connection to this investigation.
"State, local and federal law enforcement agencies are vigorously pursuing this investigation," said Jackley. "Our thoughts and prayers remain with Tawny's family."
This case is being investigated by the Day County Sheriff's Office, Aberdeen Police Department, South Dakota Highway Patrol, State Fire Marshall's Office, ATF and the Division of Criminal Investigation.