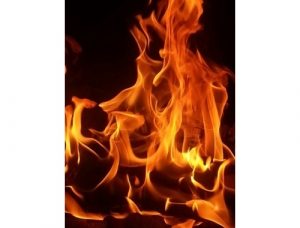 February 12, 2018
Mike Tanner
KWAT Radio News
ANDOVER, S.D. (KWAT)–One person is dead following an early morning fire on Friday in the small Day County town of Andover.
The fire was in an apartment building at 100 East 2nd  Avenue.
Fire departments from Andover, Bristol, Pierpont and Groton responded.
The eastern half of the four-unit apartment building was fully involved with smoke and flames. The structure is a total loss.
Attorney General Marty Jackley's office says local police confirmed one person died as a result of the fire.
That person's name has not been released.
Local, state and federal officials are investigating the cause of the fire.