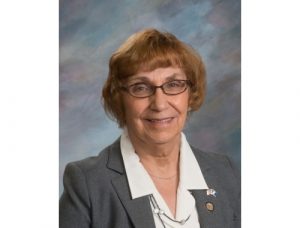 February 6, 2018
Mike Tanner
KWAT Radio News
WATERTOWN, S.D. (KWAT)–District Five State Representative Nancy York of Watertown is running for another two year term in the South Dakota Legislature.
York tells KWAT News she's taken out petitions to get her name on the election ballot. York was a longtime member of the Watertown City Council. She's in her first term in the Legislature….
York says one of her priorities is working to solve a worker shortage in South Dakota….
York will be in Watertown this weekend, attending a Legislative Cracker Barrel at the Watertown Winter Farm Show Saturday morning at 9:00 a.m.