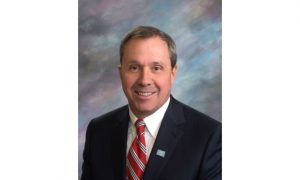 PIERRE, S.D. (AP) – South Dakota voters may start seeing ballot question advertisements with a new disclaimer: "Paid for in-part with out-of-state money."
Republican Rep. Greg Jamison (pictured) proposed a bill Thursday that would require ballot measure campaigns that accept money from outside South Dakota to put the disclaimer on communications such as brochures, billboards and broadcast advertisements.
Jamison says the measure would improve transparency and inform voters. The secretary of state would impose a civil penalty if campaigns failed to provide the disclaimer.
The bill is among proposals lawmakers are considering on out-of-state influence in ballot measure campaigns. A different plan would cap contributions from outside of South Dakota for ballot measures.
Out-of-state donors pumped over $10 million into campaigns for or against South Dakota questions during the 2016 election cycle.