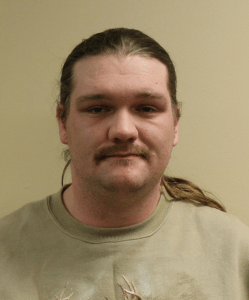 January 12, 2018
Mike Tanner
KWAT Radio News
WATERTOWN, S.D. (KWAT)—Watertown police say an arrest has been made in a deadly shooting early this (Friday) morning.
Police Sergeant Troy Van Dusen tells KWAT News what happened…
Van Dusen says the man who called police about the shooting was detained and interviewed, and he's now been charged in his roommates' death…
Herron (pictured) is being held in the Codington County Detention Center on $100,000 cash only bond.
Van Dusen says both Herron and Murray lived at the residence where the shooting occurred, and that the home had no heat source. 
At a press briefing late Friday morning, Van Dusen said it does not appear the shooting resulted from any kind of, "anger or dispute."  He says they believe Herron had been consuming alcohol prior to the shooting. 
He says investigators are looking into the possibility that the shooting may have been the result of Herron, "messing around" with a handgun. 
An autopsy on Murray is being conducted in Sioux Falls.