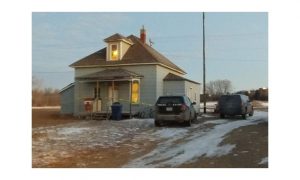 January 12, 2018
WATERTOWN, S.D. (KWAT)–Watertown Police Sergeant Troy Van Dusen briefed the media this morning on a deadly shooting that occurred overnight.
Police were called to the 600-block of First Avenue Northwest at 3:27 a.m. on a report of a man who'd been shot.
They arrived and found the victim with a gunshot wound to the head. That person died. He's identified as 30 year-old Seth Murray. His roommate, 30 year-old Dondald Vincent Herron, is charged with Manslaughter and recklessly discharging a firearm.
The audio to VanDusen's news conference is linked below: