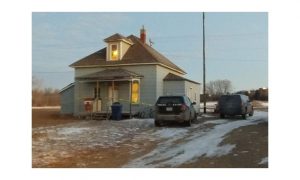 January 12, 2018
Mike Tanner
KWAT Radio News
WATERTOWN, S.D. (KWAT)–Watertown police and agents with the South Dakota Division of Criminal Investigation are investigating a shooting death that occurred early this morning in Watertown.
Sargeant Troy Van Dusen says officers were called to a single family home in the 600-block of 1st Avenue Northwest where they found a man dead of a gunshot wound to the head. No names have been released. 
KWAT News Director Mike Tanner spoke with Van Dusen this morning. That conversation can be heard here….