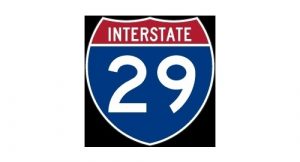 GRAND FORKS, N.D. (AP) — North Dakota transportation officials and the Highway Patrol have closed Interstate 29 from Grand Forks to the Canadian border because a winter storm has created dangerous travel conditions.
Interstate 29 also remains closed from Fargo to Grand Forks because blowing and drifting snow has reduced visibility to near zero.
Authorities are advising against travel in northeastern North Dakota, including Devils Lake, Hillsboro and Grand Forks. Transportation officials say snowplows may be pulled from roads during severe conditions.
A travel alert was issued for the remainder of the state which advises motorists of rapidly changing road conditions.