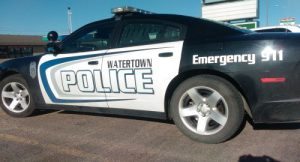 January 3, 2018
Mike Tanner
KWAT Radio News
WATERTOWN, S.D. (KWAT)—The Watertown Police Department is getting three new vehicles to add to its fleet.
Last night, the city council approved the only bid for the vehicles. That bid came from Watertown Ford Chrysler at a cost of $30,041 per vehicle.
Police Captain Scott McMahon says the department has been down a couple of vehicles….
He says two vehicles will be rotated out of the police department to make way for the new ones., but those have already been spoken for…..
The new vehicles will be SUV's, specifically Ford Explorers, that the police department uses as utility vehicles.