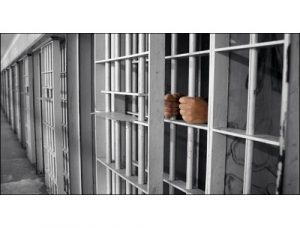 January 2, 2018
Mike Tanner
KWAT Radio News
WATERTOWN, S.D. (KWAT)—Three men were arrested on aggravated assault charges following a stabbing in Watertown on New Year's Eve.
Police were called to an address in the 100-block of North Broadway at 7 o'clock Sunday night.
When they got there, they found two adult males who had sustained cuts from a knife. One man had a cut on his hand; the other had a cut to his neck area. Both men were evaluated by paramedics with Watertown Fire Rescue and cleared without further medical attention.
Police say four men got into an argument over property, and during an altercation, a knife was brought out. Thirty eight year-old Todd Lyons, 55 year-old Ornorfio Lyons and 50 year-old Rodney Crawford, all of Watertown, were arrested and were being held on $5,000 cash only bond at the Codington County Detention Center.
Police say an argument over drugs appears to have triggered the assault.