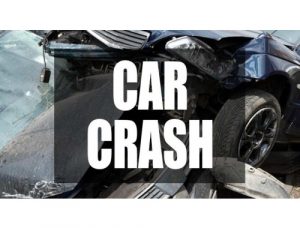 SISSETON, S.D. (AP) – A Sisseton man injured in a three-vehicle crash in that city last month has died of his injuries.
The Highway Patrol says 61-year-old Tony Gutierrez was a passenger in a sport utility vehicle that collided with a car on state Highway 10 while trying to turn into the parking lot of the Teal's Market on the afternoon of Dec. 11. The SUV overturned and slid into another SUV that was leaving the parking lot.
Gutierrez was taken to a Sioux Falls hospital. Authorities say he died of his injuries on Dec. 23.
Other drivers involved in the crash are identified as 59 year-old Douglas Crandall of Sisseton, 44 year-old Lance DeMarrias of Sisseton and 23 year-old Jasmine Welch of Aberdeen. Crandall and Welch sustained minor injuries. DeMarrias was not injured.