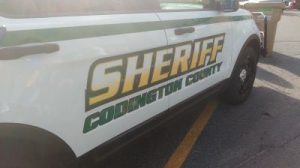 January 2, 2018
Mike Tanner
KWAT Radio News
HENRY, S.D. (KWAT)—Codington County Sheriff Brad Howell says a 17 year-old girl was taken to Prairie Lakes Hospital to be treated for possible alcohol poisoning after one of his deputies was called to a house party early on New Year's Day.
The call was to 17504 438th Avenue in rural Henry. The call came in at 1:16 a.m. Monday morning.
Howell says it started as an ambulance call after the girl passed out at the party.
She was taken to Prairie Lakes Hospital in Watertown where she was treated and later released to her parents. He was not able to provide information on the girl's blood-alcohol content. 
Howell says it apparently resulted from a, "binge drinking" episode.
He says some minors who were attending the party left the house after the initial call for an ambulance was made, but a, "smaller number" were still there when paramedics and the deputy arrived.
Howell says a teenage girl was given a citation at the scene for a social host violation. That means she provided the location where minors consumed the alcohol. 
He says other minors who were at the party could be cited for underage consumption once the Codington County State's Attorney reviews the case.
Howell says the adults who own the home where the party was held were not present while the minors were there drinking. He says the adults are, "fully cooperating" with the investigation.
No names can be released because those involved are under age.