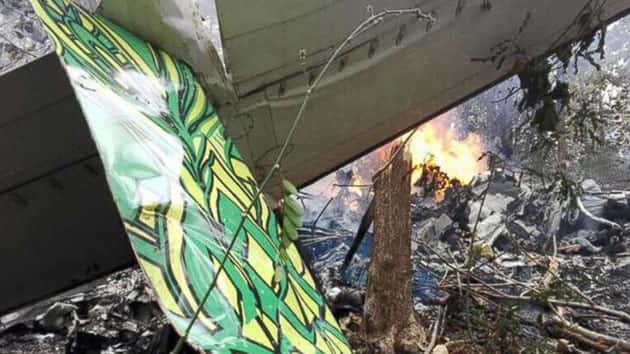 Ministry of Public Security(GUANCASTE, Costa Rica) — A plane carrying 12 people has crashed in Guancaste, Costa Rica, with at least some of the people onboard having died, according to the country's Ministry of Public Security.
The wreckage of the plane — a private aircraft belonging to the airline Nature Air — was on fire and no one responded, according to the ministry.
Two Costa Rican crew members and 10 foreigners were onboard, the ministry said.
The crash took place at 12:15 p.m. after the plane left Punta Islita Airport bound for San Jose, the Costa Rican capital, a ministry spokesperson said. The spokesperson would not confirm the nationalities of those on the plane.
A State Department spokesperson said they are aware of the reports of a plane crash and are working with local authorities to determine whether there are U.S. citizens involved.
Dawn and Matthew Wolfe, who have been vacationing in Costa Rica for a month, said they and their three children were sitting in a restaurant near Punta Islita Airport when the plane took off. They said the plane took a nose dive and crashed within minutes after takeoff.
Copyright © 2017, ABC Radio. All rights reserved.