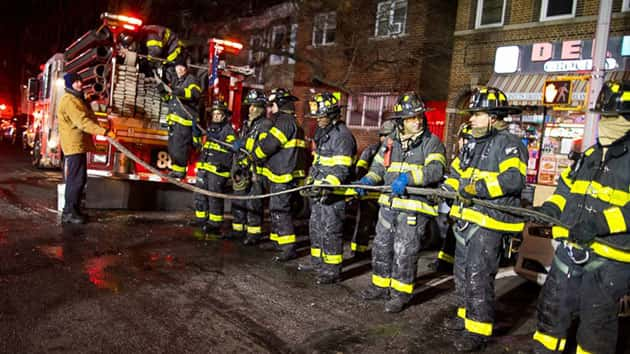 NYC Mayor's Office(NEW YORK) — When a fire broke out Thursday night just before 7 p.m. in the Bronx, apartment residents had very little time to react.
The fire, which started on the bottom floor, quickly spread to all five levels of the building.
"I came out through the window. Yeah, there was smoke everywhere. I couldn't see the door," Matthew Igbinetion, a building resident, told New York ABC station WABC-TV.
Officials said at least 12 people were killed in the fast-moving blaze. The number may increase once investigators are better able to go through the building, which is still too unstable.
Four people also remain in critical condition in area hospitals, according to officials.
At least four of the victims were young children unable to get out in time. One eyewitness told WABC-TV that there were children stuck on the fire escape.
"All I see is the flames going up," he said. "Kids on the fire escape. The kids, the kids — they were shouting for help."
City officials said one of the children, a 1-year-old infant, was found in the bathtub with her mother.
"They were burned — even little kids on the stretchers, burned," a resident of the building told WABC-TV.
Copyright © 2017, ABC Radio. All rights reserved.