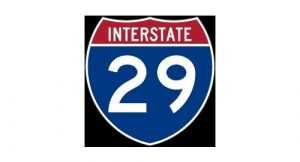 December 26, 2017
BERESFORD, S.D. – A Beresford couple has been identified as the two people who died in a two-vehicle crash last week near Beresford.   
A pickup was northbound on I-29 when the driver, Thomas Jordan, lost control. The vehicle left the roadway, rolled through the median and across the southbound lanes landing on top of a southbound car.
Seventy nine year-old Donald Anderson was driving the car and was killed at the scene. The passenger was 78 year-old Carol Anderson. She was later pronounced dead at a Sioux Falls hospital.
Charges are pending against the 38 year-old Jordan, who is from Woodland, California. He was taken to a Sioux Falls hospital for treatment of serious non-life threatening injuries.