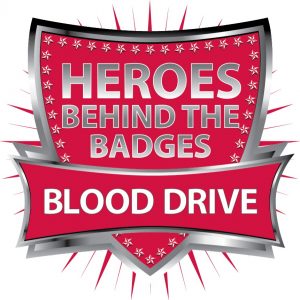 December 23, 2017
Mike Tanner
KWAT Radio News
WATERTOWN, S.D. (KWAT)–Another successful Heroes Behind the Badges Blood Drive is in the books.
The 16th annual event, held Thursday and Friday at the Watertown Mall, resulted in 228 pints of blood being collected.
Everyone that attempted to donate blood designated their donation to go on behalf of the Watertown Police Department or Watertown Fire Rescue.
That competition and the traveling trophy that goes with it is in the hands of Fire Rescue. They received 142 votes to 129 for the Police Department.
Nearly $1,200 in Beef Bucks that were given to donors were in turn donated back to Watertown Salvation Army.
Thank you to all who gave the gift of life this holiday season!