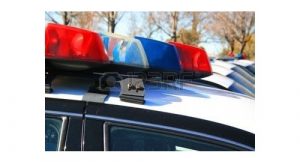 December 22, 2017
RAPID CITY, S.D. – The South Dakota Highway Patrol says one person was killed Thursday night when a van hit a charter bus that had stalled on Interstate 90, twenty miles east of Rapid City.
The name of the deceased is not being released pending notification of family. There were no other injuries
A charter bus carrying 56 passengers was eastbound on Interstate 90 when the bus lost all power. The bus came to a stop in the middle of both lanes. No lights were operating on the bus.
An eastbound 2013 Ford E-250 van rear-ended the bus. The 31-year-old male driver of the van died at the scene. He was wearing a seatbelt.
No one on the bus was injured. The passengers were transported back to Rapid City via Ellsworth Air Force buses.