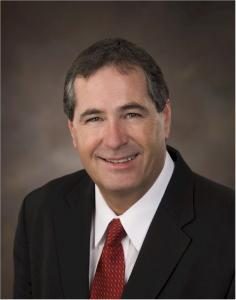 BISMARCK, N.D. (AP) — North Dakota is rescinding one of its new rules for use of the controversial weed killer dicamba on soybean crops next year.
The state Agriculture Department has decided not to require dicamba applicators to first notify the agency.
The request came from North Dakota Farm Bureau. Agriculture Commissioner Doug Goehring (pictured) says he agrees that the requirement would amount to an unnecessary headache for applicators.
The state rules are in addition to new federal rules resulting from complaints around the country of dicamba drift damaging neighboring crops.
North Dakota's rules also implement a cutoff date for applications. Chemical maker Monsanto has objected to that, but Goehring says North Dakota is simply tailoring the federal rules to the state's growing climate. He says that rule will stay.