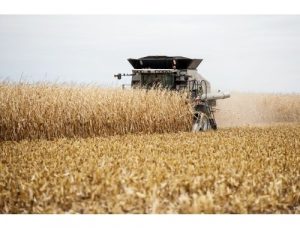 October 11, 2017
Mike Tanner
KWAT Radio News
WATERTOWN, S.D. (KWAT)—After a couple of frosty nights in eastern South Dakota and western Minnesota, the fall harvest is ramping up in intensity.
And it looks like the several days should, for the most part, remain dry as corn and soybeans are harvested from fields.
We spoke with James Telken at the National Weather Service in Aberdeen….
And we won't see any more frost for awhile….
Watertown dropped to 25 degrees Tuesday morning, and had a low of 30 this morning.