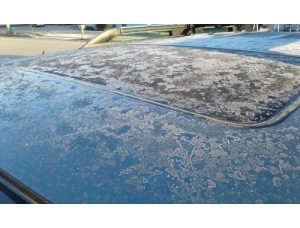 October 10, 2017
Mike Tanner
KWAT Radio News
WATERTOWN, S.D. (KWAT)—The growing season has come to an end across northeast South Dakota after a killing frost overnight….
Forecaster Aaron Dorn says that means any vegetation outside that was uncovered is done growing for the season…
He says the first killing frost of the season arrived right on time….