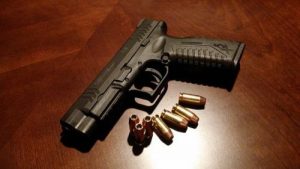 SIOUX FALLS, S.D. (AP) – A second teen has been charged in a fatal shooting at a Sioux Falls park.
Sixteen-year-old Jaden Carmel was indicted by a grand jury in Lincoln County for aiding and abetting the charges of first-degree murder, robbery and aggravated assault. The Argus Leader reports Carmel is in custody on $500,000 cash bond.
Eighteen-year-old Dylan Holler was arrested the night the 17-year-old was killed at Bakker Park on Aug. 28. Police say the shooting followed an argument over drugs.
Holler is charged with first-degree murder, first-degree robbery and aggravated assault. Authorities have not identified the victim.