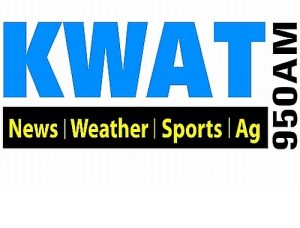 5-31-2017
Mike Tanner
KWAT Radio News
WATERTOWN, S.D. (KWAT)—A Watertown eye doctor will spend 110 days in the Codington County Detention Center for unlawfully entering homes and stealing prescription painkillers.
Dr. Melanie Weiss pleaded guilty in March to felony burglary and two counts of criminal trespassing in a plea deal with prosecutors.
Judge Carmen Means sentenced Weiss to 180 days in jail, and gave her credit for 70 days she spent in drug treatment following her arrest.  Following jail time, she'll be on three years probation in which she'll be subject to random drug testing, and will be required to attend support meetings in an attempt to stay sober.
Patrick McCann is the Codington County State's Attorney. He told the judge that Dr. Weiss, "exploited relationships" that allowed her access to drugs, and thus, allowed her to satisfy an, "opiate addiction"…..
McCann says an addiction to drugs was at the root of this case….
McCann says there was no preferential treatment in this case….
Judge Means gave Weiss a suspended imposition of sentence. McCann says that will allow Weiss an opportunity to salvage her professional career….
McCann says he hopes Weiss can get back on track…
Before being sentenced, a tearful Weiss told the courtroom that she, "takes full responsibility" for what she's done, and that she wants to, "continue on the road to recovery and maintain sobriety."
Her attorney, Scott Bratland, says he expects the South Dakota Board of Optometry will suspend his client's license to practice for a period of 18 to 24 months. 
Weiss elected to begin serving her jail time immediately.