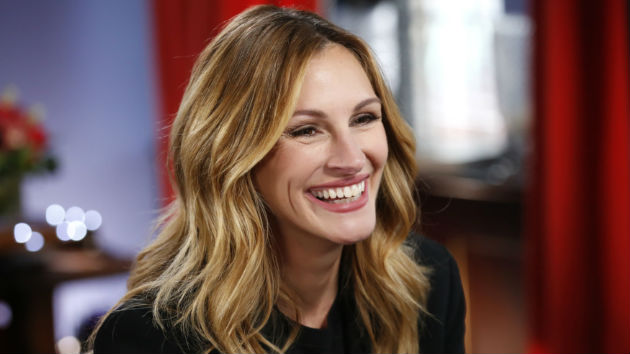 ABC/Heidi Gutman(LOS ANGELES) — Julia Roberts is "going blue" for her latest role in Smurfs: The Lost Village, a film she's glad she can add to her repertoire of movies that her three children can watch.
"The Smurfs are this odd little colony of creatures that have stood the test of time," Roberts told ABC News' Michael Strahan. "They were around when I was young, and my kids played with them. The movies are always so sweet and fun and I thought, "Yeah, I want to be a Smurf."
The Oscar winner says of the little blue creatures, "It always has this little jewel of an idea of everybody understanding and getting along and sharing this joyful experience of life — kindly."
Roberts knows a thing or two about living joyfully, not only as an actress but as a dedicated wife and devoted mother of three. Her favorite thing about being a parent?
"I love it all," she said. "I mean, I love it when it's easy. And I love it when it's challenging. And I love being able to go to bed at 8:30."
She continued, "You're allowed to not only appreciate the weekends in a new way again, and Christmas holidays in a new way again…It's such a great learning experience. They're such great teachers, young people. Their point of view is so unique."
Roberts' family and her peers are what personally inspire her the most.
"There's nothing more thrilling than creating a piece of work and feeling like you have some triumph to bring home and lay at the feet of your family," she said.
Smurfs: The Lost Village opens Friday.
Copyright © 2017, ABC Radio. All rights reserved.